Coronavirus has taught men how to cook and do household chores. But is it a lesson learned for life?
The Bharadwaj household has a noticeably different start every morning. Vivek Bharadwaj (name changed), a busy marketing expert before the lockdown started, is seen mostly washing the dishes from the night before as his wife Ayushi Sharma is busy preparing her 5-year-old son for his online classes. Once Vivek leaves the kitchen spick and span, the mound of unwashed dishes now gone, the cooktop devoid of oil and grime and the floor scrubbed to perfection, it's Ayushi's turn to take over the kitchen. While she readies breakfast and prepares for lunch, Vivek looks after the fidgety toddler's schoolwork while getting ready to work from home. As the clock strikes 9, they are served breakfast, and Ayushi, who has eaten hurridly while serving their breakfast, now starts her day's work of a busy accountant.
Afternoons are no different. Like the hands of a clock, both Ayushi and Vivek work together in unmatched synchronisation—if Ayushi prepares lunch, Vivek will take the duty of serving it. And thus, their life during the pandemic ran smooth, without any help from a third person. Among the many lessons that most men have learned during Cornonavirus, cooking and doing household chores are life skills that would definitely help them become a better and stronger person. However, the big question is will the man of the house continue doing household chores or helping the womenfolk in the kitchen after the pandemic is over and life returns to normal?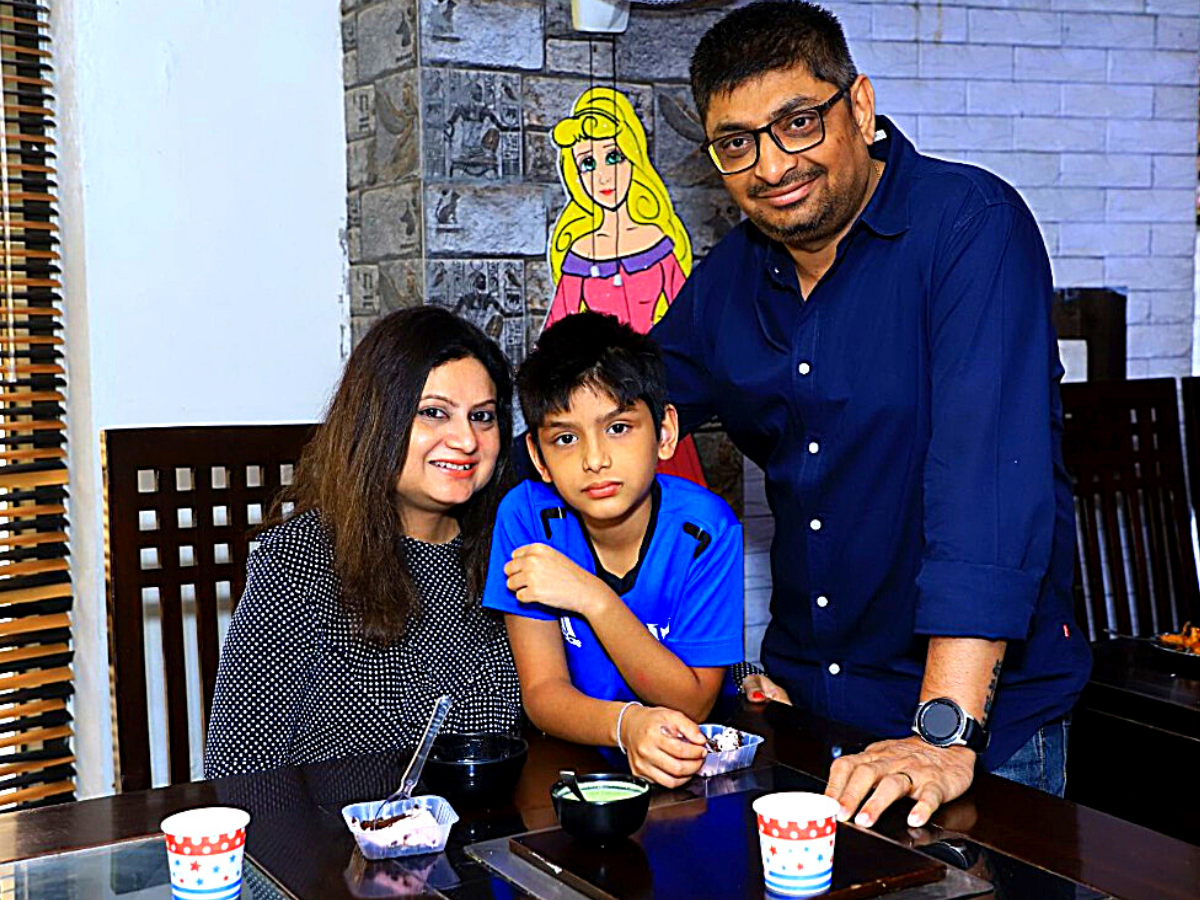 For Bhaskar Majumdar, a Delhi-based strategic communication specialist, Covid 19 and the following lockdown have been a period of great self-realisation and self-learning for him. His wife and son went to Dibrugarh, Assam, on March 19 and unfortunately, they got stuck there due to the lockdown. "I never imagined that I will have to manage the house all by myself. From cooking to cleaning and managing everything on my own without any help, it was a great learning process for me." Bhaskar who has been sharing some interesting pictures of food cooked by him on social media, said, "I have realised that not only can I cook for survival, in fact, I can cook quite well and that too exotic dishes, besides the regular ones. This lockdown has made me realise that I have culinary skills and now my family is back but I have continued cooking. It's a huge stress buster for me and my family is also quite amazed by my culinary skills. Along with cooking I have also enrolled and completed a few online courses and I never thought that I will start learning again at this age."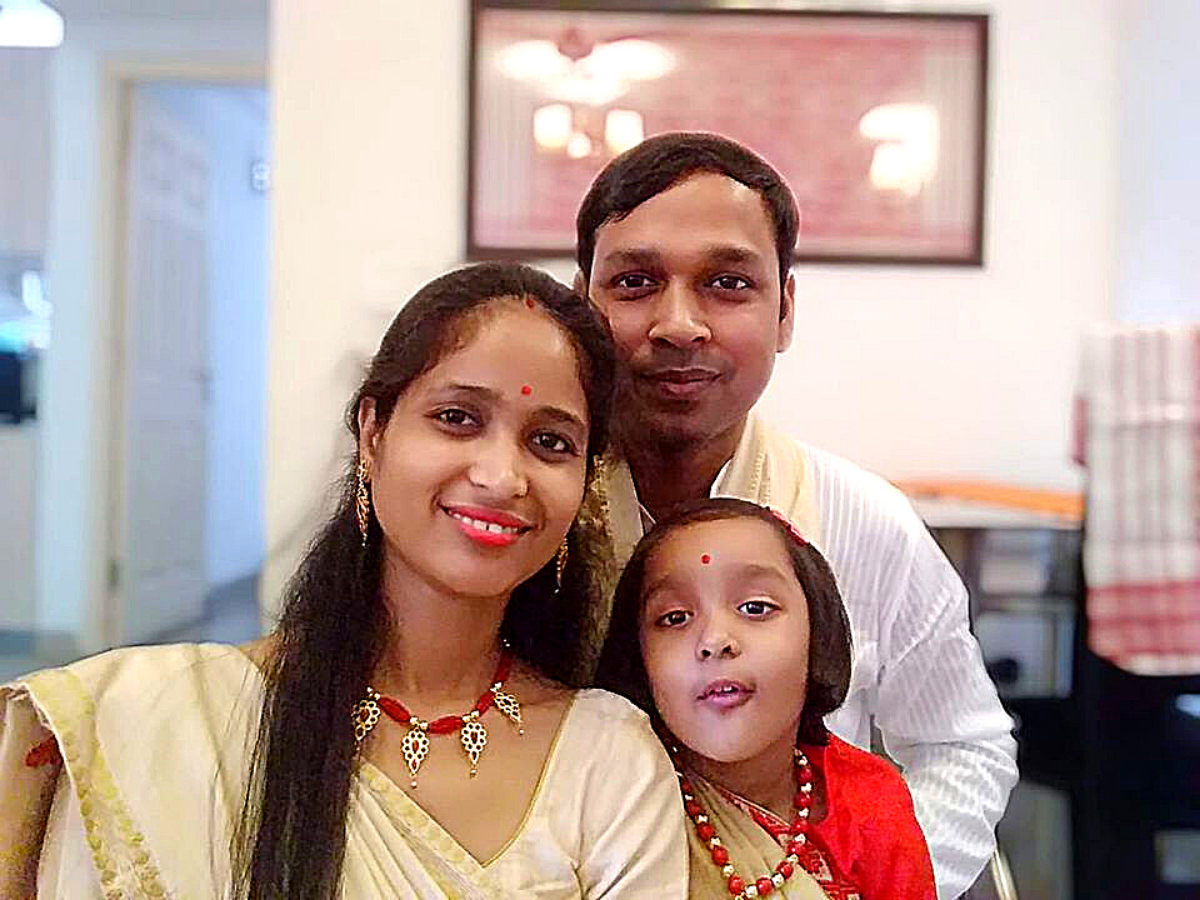 Anuj Kumar Boruah, a communication entrepreneur and resident of Noida, is very positive and enthusiastic about the changes that the pandemic-induced lockdown has brought in his life. Telling us about his childhood, Anuj shared how he and his two brothers grew up doing household chores as they watched their father help their mother since both were working professionals. But hostel life and later, as he got married, he gradually stopped doing household chores and helping in the kitchen as he got busy in his professional life. "You see, my wife Kalyanee and I led a very busy life after marriage as both were working full time. Soon our daughter Kuhi arrived in our lives and we became totally dependant on our helpers—one who cleaned the house and the other took care of the cooking. When the lockdown started and we no longer had the luxury of getting external help, we divided the chores between us—while Kalyani looked after cooking, I gladly took over the charge of cleaning." Anuj, who seemed quite glad about taking charge of household chores, said it's been quite an eye-opener. "We have learnt a very important lesson about being self-dependent. Of course, I will continue doing the same even after the lockdown is over." Pointing at the health benefits of doing chores, Anuj added, "Also, I have realised during these two months how cleaning and scrubbing is a great form of exercise. Well, it can be counted as a workout when we hardly have any physical activities to keep fit, right?"
Hopefully, the pandemic might have taught millions of men an important lesson—doing household chores is not just a women's task. Unfortunately, when men choose to do household chores, their act is glorified and is often counted as 'helping' rather than 'responsibility'. We hope just like Vivek, Anuj and Bhaskar, other men too would take this opportunity to learn a few life skills and continue doing the same even after the lockdown is over and as our life returns to normal.